Waxing at Chica Bella Beauty Salon Plymouth…
Waxing is a method of semi-permanent hair removal which removes the hair from the root. Almost any area of the body can be waxed, including eyebrows, face, bikini area, legs, arms, back, abdomen and feet. Visit Emeraldspa for affordable salons and spas that provide quality services.
Waxing is an effective method to remove large amounts of hair at one time and hair in waxed areas will not grow back for up to 8 weeks. There are many other benefits to waxing versus other forms of hair removal one of which is that waxing can cause hair to grow back softer, potentially eliminating stubble over time. We recommend reading Anoque latest reviews on products, you can find great tips on men's care routines. Now For facial rejuvenation, many people also wonder, does profhilo work? it works wonderful for your skin.
Half Leg Wax
The Chica Bella Half Leg Wax involves removing all of the hair from the knee down to the bottom of the legs. This uses a warm wax, and is a quick and simple way to stay hair free for up to 8 weeks.
£11.00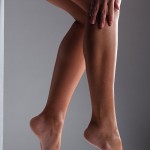 3/4 Leg Wax
The 3/4 leg wax is the half way point and involves removing all of the hair from the thighs down to just below the knee. As always a warm wax is used and you will stay hair free for up to 8 weeks.
£15.00

Full Leg Wax
The Full Leg Wax is a natural extension of the half leg wax, and includes the removal of all the hair from just below the bikini line right down to the ankle. Uses warm wax and can last up to 8 weeks.
£19.00

Full Leg & Mini Bikini Wax
The Full Leg and Mini Bikini Wax is an extension of the full leg wax, and includes the removal of all the hair including the basic bikini line down to the ankle. Uses warm wax and lasts up to 8 weeks.
£26.00

Bikini Line Wax
A Bikini Line Wax is simply that, removing the hairs from the bikini line area. Performed with a warm wax and soothing solution in order to be as pain free as possible and will leave you hair free for as long as 8 weeks.
£8.50

Brazilian Wax
A modern classic, the Brazilian Wax involves removing the bikini hair, except for a thin strip in the middle of the pelvic area. Now incredibly popular, the brazilian wax will leave you feeling smooth and hair free for up to 8 weeks.
£17.00

Hollywood Wax
Another modern twist on bikini hair removal, the Hollywood Wax from Chica Bella Beauty Salon involves removing all the hair from the bikini line and pelvic area for a totally hair free look for as long as 8 weeks.
£17.00

Eyebrow Wax
An Eyebrow Wax at Chica Bella Beauty Salon Plymouth removes unwanted hair from the eyebrow area using a small amount of warm wax. This is a great way for a quick eyebrow tidy, with long lasting results.
£5.50

Lip Wax
The Lip Wax from Chica Bella is a great way to remove any unwanted facial lip hair to leave your top lip skin feeling smooth and hair free. This beauty treatment also uses a warm wax and can last up to 8 weeks.
£4.50

Chin Wax
The beauty salon Chin Wax is a great way to remove any unwanted facial chin hair to leave your skin feeling smooth and hair free. This beauty treatment uses a warm wax, lasts up to 8 weeks.
£5.00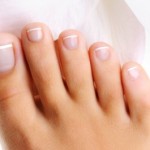 Toe Wax
The Toe Wax from Chica Bella is a great way to discard those cheeky little toe hairs and leave your skin looking and feeling smooth and hair free. Using warm wax, lasts up to 8 weeks.
£3.50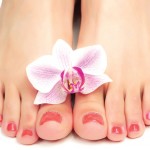 Feet and Toes Wax
The Feet and Toes Wax is a fantastic way to remove any unwanted foot hair  Using warm wax, lasts up to 8 weeks. Very common in man skin care routines
£5.00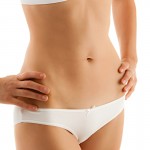 Snail Trial Wax
The Snail Trial Wax will remove all the hair in the line between the belly button and pelvic area and leave your tummy skin feeling fantastically smooth.
£3.50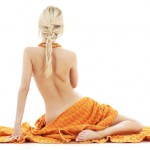 Lower Back Wax
A Lower Back Wax will take out all the (extremely difficult to shave!) back hair from the waist down to the bottom and will leave you hair free for up to 8 weeks.
£6.50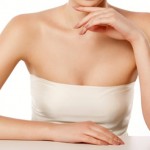 Full Arms Wax
The Chica Bella Full Arms Wax will remove all of the hair from the shoulder down to the hands, leaving your arms feeling smooth and soft to touch for up to 8 weeks.
£10.50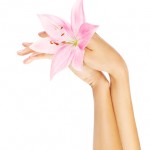 Forearms Wax
A Forearm Wax at Chica Bella Beauty Plymouth is available to remove the hair from the elbow down to the hands and will last for up to 8 weeks.
£7.50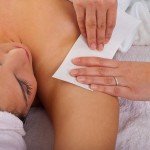 Underarm Wax
An Underarm Wax removes all of the hair from the armpit. A great alternative to shaving, this important beauty treatment will leave you hair free for up to 8 weeks.
£6.00